Welcome to ICTP
Our new Integrated Care Psychiatric Consultant Learning Collaborative is designed to provide additional support to psychiatric consultants to deliver integrated care in community-based settings. 
The one-hour Learning Collaborative sessions meet on the fourth Tuesday of the month from 12:00 pm to 1:00 pm.
This one-year fellowship includes a combination of clinical experiences, training in integrated care implementation, and integrated care scholarship. Applicants must have completed ACGME-accredited psychiatry residency training no later than July 1, 2022 for the fellowship year July 2022 - June 2023.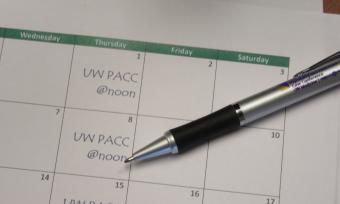 The University of Washington Psychiatry and Addictions Case Conference series (UW PACC) meets on Thursdays from 12:00 pm to 1:30 pm via Zoom videoconferencing. All community partners are welcome to this series, which includes an educational presentation followed by case conferences. View the upcoming schedule for UW PACC.