Amy Bauer is an associate professor in the UW Department of Psychiatry and Behavioral Sciences. She is the co-leader of the Integrated Care Training Program (ICTP) Integrated Care Pathway, the research rotation lead for the Integrated Care Fellowship, and the QI lead for the Community-Based Integrated Care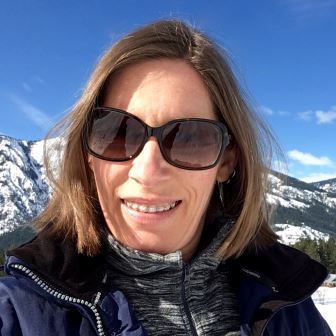 Fellowship. Dr. Bauer has worked as a psychiatric consultant for clinics in the Behavioral Health Integration Program (BHIP) and statewide Mental Health Integration Program (MHIP). Her interests include psychosomatic medicine, mobile health, health disparities, and health services research.
What do you find most satisfying about working in Integrated Care or on ICTP?
Working as part of an interprofessional team delivering Integrated Care is an incredibly rewarding experience. Our patients benefit when every person on the team is engaged in a continuous process where we are learning from one another. Through ICTP, we have the opportunity to introduce this experience to the next generation of providers who will continue to transform care delivery in exciting new ways into the future.
From your perspective, what do you feel are the greatest successes of ICTP to date?
In a word, inclusion. ICTP is fostering a welcoming learning community of faculty, staff, and trainees who are crossing geographic and disciplinary boundaries to provide excellent workforce training and clinical care throughout the state. 
What led you to where you are today professionally?
Psychiatry, and especially integrated care, is a terrific field for me because it spans disciplines. As a student, chemistry and math were my best subjects but I wasn't passionate about them. I went to Berkeley as an undergrad and completed a double major in sociology and psychology because I was interested in people – both as individuals and collectively. When I attended medical school in the UC Berkeley / UCSF Joint Medical Program, a 5-year MS/MD program, I furthered my learning about social determinants of health and also traveled extensively. Together, these experiences fueled my interests in working to advance mental health equity at a population level through work with interdisciplinary teams and applying systems-based approaches to improve care delivery.
What is the best praise or advice you've received? 
I received some great advice as an early career psychiatrist, which is that your first job doesn't need to include a bit of everything that interests you (nor should it if you have a lot of interests!). Now when I advise my junior colleagues, I encourage them to think longitudinally rather than cross-sectionally about their potential jobs and about their career development. 
Describe your perfect day outside of work (real or imagined).
For me, a perfect day involves spending time with my family getting some physical activity outdoors with the sun shining. Here in the Pacific Northwest, this could be hiking, biking, sailing, skiing, or just having a snowball fight, but I especially love scuba diving in warm tropical waters.
Who was your favorite teacher and why?
I fondly recall my high school chemistry teacher who was really passionate about the subject and brought it to life. In my junior year he obliterated a pumpkin (and some furniture) during a demonstration with a small explosive. I was a teaching assistant in his class the following year and took the AP Chemistry class with his support (and against the advice of the school counselor). The experience taught me to consider when advice is not helpful, and I learned that sticking your neck out there is sometimes a good idea!