Anna Ratzliff is the director of the Integrated Care Training Program and the focus of our first Faculty Spotlight. Her other roles at the University of Washington's Department of Psychiatry and Behavioral Sciences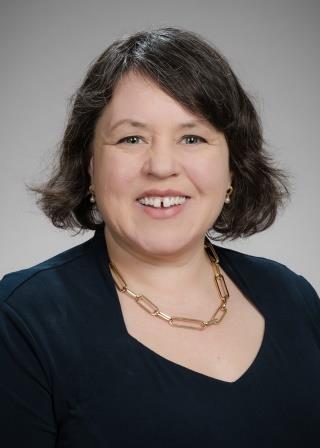 include Associate Professor, Associate Director for Education at the AIMS Center, and Collaborative Care Psychiatric Consultant.  
What do you find most satisfying about working in Integrated Care or on the ICTP project?

​I am excited to be working with such a dedicated group of faculty and staff to create the Integrated Care Training Program. 

From your perspective, what do you feel are the greatest successes of the ICTP project to date?

I am especially proud of our vision to improve access to effective mental health treatment through workforce development.

What is the best praise or advice you've received?

The most influential advice I have received was that you do not have to be good at everything to be successful in an academic career - you need to know your strengths and use them and you need to know your limitations and partner to compensate for them.

What led you to where you are today professionally?

Following this advice led me to pursue a career as a clinician educator because I discovered that I enjoy and have been successful at taking complicated topics, like implementing Collaborative Care, and developing structured approaches to teaching them.

Tell us about your favorite vacation. What makes it your favorite?

My favorite vacation has been to relax on a beach in Hawaii – I love the sun, the sound of the waves crashing, and the feeling of connection to nature. 

What book are you reading or did you read recently, and what do you like about it?

One of my favorite recent reads was Miller's Valley by Anna Quindlen because of the rich character development and exploration of the theme of the tension between duty to your community and  fulfillment of personal goals.