Barbara McCann is a Professor in UW's Department of Psychiatry and Behavioral Sciences, as well as a clinical psychologist with expertise in hypnosis. She holds the Mental Health Counseling and Hypnosis Endowed Chair at UW. She supports the brief behavioral interventions curriculum for the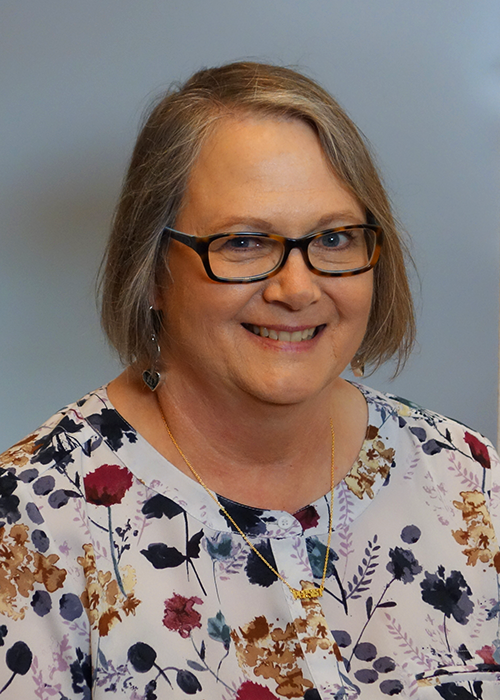 Integrated Care Training Program (ICTP) and provides individual supervision to the fellows. Dr. McCann has worked with patients from primary care clinics at Harborview Medical Center for the past 20 years, drawing on brief behavioral interventions to address anxiety, depression, and related problems. In the future, she would like to see more primary care settings providing access to brief psychotherapies for their patients.
What do you find most satisfying about working on ICTP?
I've spent the past 35 years marveling at the terrific advances in cognitive and behavioral treatments for mental and emotional distress, but these advances aren't getting out to the people who need them. In ICTP, we are working to change that. 
What are your goals for ICTP?
Currently, I am very interested in maximizing the psychiatric consultant's ability to partner effectively with care managers, especially when it comes to behavioral interventions.
What led you to where you are today professionally?
I am where I am today thanks to my patients, students, and colleagues. Patients present great challenges for us to address, and students ask the toughest and most important questions. Colleagues smooth out the rough edges and help make the work possible.
What is the best praise or advice you've received? 
Wake up every work day with a smile on your face, knowing you will be doing what you love to do.
Tell us about your favorite vacation.  What makes it your favorite?
A couple of years before our daughter was born, my wife (Margaret Cashman – a psychiatrist in the Department) and I left Seattle at 6 am one Saturday morning, and by 6 pm we were dropped off at a tiny lake, via float plane, in the Brooks Range north of the Arctic Circle in Alaska, with the promise they would return for us in three weeks. No radio, no cell phones, just us on our own with our tent and provisions, with no other people. We loved the quiet and being self-sufficient. It was a magnificent, beautiful place like no other.
Who was your favorite teacher and why?
My favorite teacher was, and this is going back quite a ways, my seventh-grade English teacher. She taught us how to study. These were invaluable skills that have lasted me a lifetime.