Jennifer Erickson is an acting assistant professor in the UW Department of Psychiatry and Behavioral Sciences. She works at the UW Medical Center, three outpatient clinics, and one telepsychiatry clinic that use the Collaborative Care model.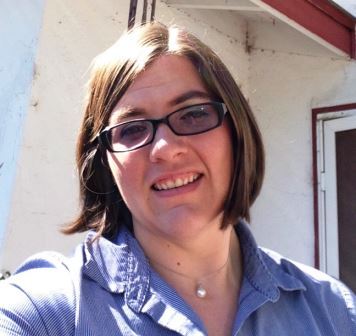 She teaches telepsychiatry curriculum for both the fulltime Integrated Care Fellowship and the Community-Based Integrated Care Fellowship. She also leads the quarterly in-person sessions for the Community-Based Fellowship and is a member of the UW Medicine Psychiatry Consultation and Telepsychiatry Program. Dr. Erickson's interests include neuropsychiatry, medical ethics, population health, and medical education.
What do you find most satisfying about working in integrated care or on the Integrated Care Training Program (ICTP)?
The thing I find most satisfying about working on these projects is being about to reach the small communities that helped shape me into who I am as a clinician and a person. Nothing gives me greater joy than teaching and being able to start looking at how we can truly treat mental illness everywhere. 
What are your goals for ICTP?
My goal for ICTP is to be able to give patients and providers access to evidence-based mental health care and support in rural communities. In particular, I would like community providers to have a network of support and options to help leverage mental health care across all of the Northwest's diverse communities.
What led you to where you are today professionally?
When I was first asked what I wanted to be in elementary school, I told people I wanted to be a teacher. As I grew up, I was drawn to the science and art of medicine. As a medical student, I often thought of psychiatric patients only existing in mental hospitals. As I progressed through my studies I realized how hospitalized patients are just the tip of the iceberg and there were so many others who were hidden in plain sight. This eventually lead to pursuing becoming a psychiatrist and specializing in consult-liaison psychiatry, a specialty focused on the interaction between medical and psychiatry disorders. Working within the fellowship has allowed me to blend my two early career ideas of helping other and being a teacher. 
What is the best praise or advice you've received? 
The best advice I ever received was from a friend who told me that when you want to dance you have to dance. 
Tell us about your favorite vacation. What makes it your favorite?
I love to daydream and plan out the details of future vacations even if it is just to visit my family on the other side of Washington. The most meaningful and memorable vacation I took was with my husband when I completed my fellowship in New York. Prior to starting my first job as a faculty member, we took a few weeks off to drive back across the United States. My husband and I both had time to rediscover what we loved about history at Gettysburg, Shilo, and Philadelphia. We were able to indulge in cuisine in D.C. and Memphis. We were able to hear music at the Grand Ole Opry and see grand monuments like Mount Rushmore. Beyond the lifetime of experience we were able to pack into those crazy 2.5 weeks, my favorite part was finally driving up outside of Olympia and rediscovering my own personal history. 
Describe your perfect day outside of work (real or imagined).
My perfect day outside of work starts with latte and biscotti in an open air cafe with my husband and a good book. Some days this cafe is located 4 blocks from where I did my fellowship in Manhattan. Some days it is located down on Gold Street in Albuquerque where I trained for residency. Often it is located near Pike Street where I had my first latte growing up in the Northwest and still sneak back to on occasion now. Then I spend the day roaming a nearby market and find my way to a local museum. I meet up with a friend who suffers from similar wanderlust and we all have a late lunch someplace that catches our eye. Finally, I spend the evening with my husband and two cats destroying my kitchen with overcomplicated recipes and watch old sci-fi movies.