Joseph Cerimele is an acting assistant professor in the Department of Psychiatry & Behavioral Sciences and a psychiatric consultant for primary care clinics using the Collaborative Care Model. His clinical interests include bipolar and related disorders, and his research focuses on the care of individuals with bipolar disorder, especially those seen in safety net settings. He is also interested in primary care psychiatry,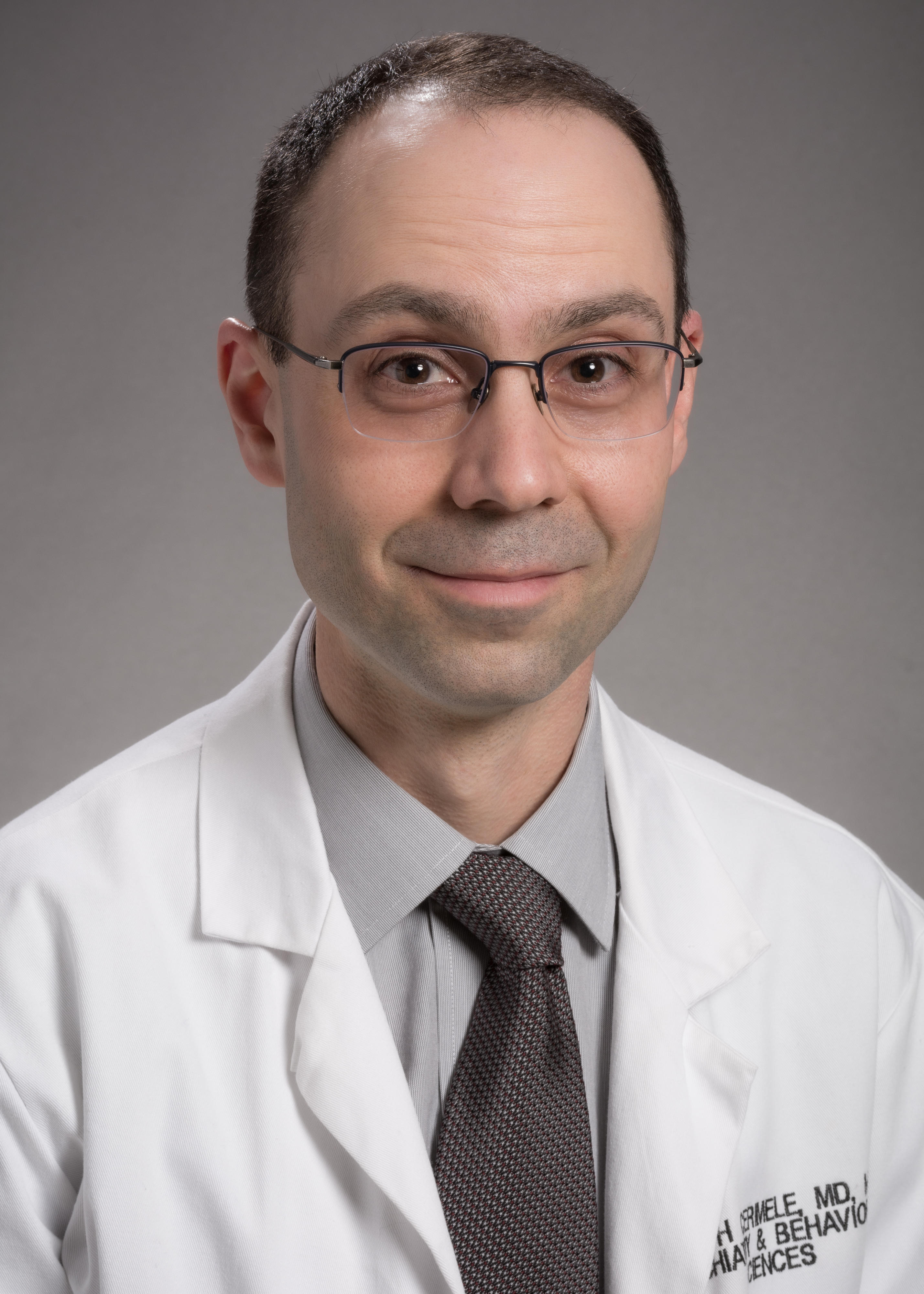 chronic medical illnesses, and medical care of those with serious mental illnesses. He teaches on the topics of public health and health services for both the fulltime Integrated Care Fellowship and the Community-Based Integrated Care Fellowship.
What do you find most satisfying about working on the Integrated Care Training Program (ICTP)?
I enjoy learning from and working with colleagues on a project focused on integrated care. I have also had the opportunity more recently to work as a mentor for community-based fellows which has been satisfying as well. For me, I have also enjoyed learning about education and how to develop a focused curriculum including setting objectives, etc.
What are your ideas about new programs and/or new directions ICTP should develop?
One idea about a new direction is helping others to develop their ideas into scholarly articles related to integrated care. 
What led you to where you are today professionally?
Having the opportunity to work closely as a fellow and then junior faculty with Dr. Wayne Katon has led me to where I am today professionally. Dr. Katon inspired and mentored generations of physician researchers. He showed how to combine clinical and research work, ways to be present and hyper-focused, how to efficiently identify immediate and longer term steps, while being an approachable and caring person.
What is the best praise or advice you've received?
Dr. Amy Bauer has offered great advice on a regular basis, at times at point-of-care, i.e., when needed. One example of great advice was related to final edits/modifications of the significance/innovation sections on a grant application that ultimately helped to improve the quality of the grant – in fact that application was selected for funding probably due to an easier to read and higher quality innovation section based on Dr. Bauer's advice.
Who was your favorite teacher and why?
One favorite teacher is named Dr. Eric Warm, who is a general internist and taught me a lot about the serious but enjoyable commitment of being a physician.
What book are you reading and what do you like about it?
One book I am currently reading is a collection of short stories titled American Histories by John Edgar Wideman.