Kari Stephens, PhD is a licensed clinical psychologist and Associate Professor of Psychiatry and Behavioral Sciences and Biomedical Informatics and Medical Education. Her work focuses on dissemination of evidence-based behavioral practices (EBPs) in integrated behavioral health primary care care settings through research, training, and data science methods. Her clinical expertise includes treating trauma, depression, anxiety, chronic pain, and addiction. Dr. Stephens is a panelist for the UW PACC weekly case consultation series, leads the Integrated Primary Care Track for the Psychology Internship Program, and conducts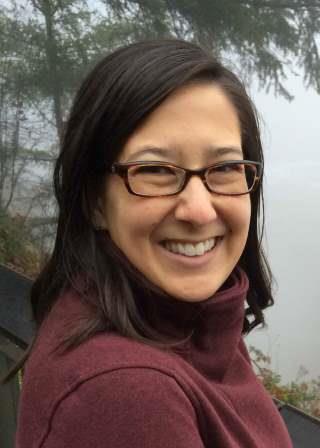 research spanning the use of electronic health data and integrated behavioral health to improve care particularly in disadvantaged populations.
What are your goals for the Integrated Care Training Program (ICTP)?
I co-lead a new Psychology Internship training track launching this year in collaboration with ICTP. The new Integrated Primary Care track will train budding psychologists who want to live and breathe in primary care, while supporting our advancement of integration and training in evidence-informed integration practices across Washington State.
What are your ideas about new programs and/or new directions ICTP should develop?
I'd love to see ICTP continue to grow sustainable high-quality educational opportunities for any and all primary care clinics in Washington State.
What led you to where you are today professionally?
Many key mentors have each had roles in helping me get to where I am now.
What is the best praise or advice you've received?
Some of the best advice I've gotten has included – never try to study what you don't know how to do [practice as a psychologist]. While we can't always do this as thoroughly as we like, the message I took away was honoring the practices we aim to explore, evolve, and disseminate.
Who was your favorite teacher and why?
My fourth grade teacher was my favorite. She believed in me, challenged me, and found ways to connect with me at time when I needed it most.
What book are you reading and what do you like about it?
I'm enjoying reading Getting Ahead of ADHD – What next-generation science says about treatments that work – and how you can make them work for your child, by Dr. Joel Nigg, an expert psychologist in ADHD. He's done a great job of laying out the latest findings succinctly and meaningfully.