Lydia Chwastiak is an associate professor in the UW Department of Psychiatry and Behavioral Sciences. She has focused her research and clinical work on the complex intersection of chronic medical illness and serious mental illness, including current research on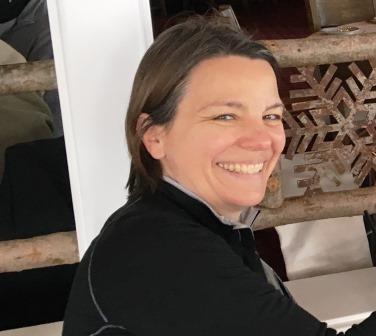 approaches to the treatment of poorly controlled type 2 diabetes among outpatients with schizophrenia. Dr. Chwastiak also provides clinical care as a psychiatric consultant and is an enthusiastic research mentor. She supervises the ICTP fellows in a year-long practical experience to implement Collaborative Care in a primary care clinic.
What do you find most satisfying about working on the Integrated Care Training Program (ICTP)?
My role in the ICTP fellowship has been to supervise the fellows on an implementation project. Over the course of the year, the fellow works with a clinic that is launching a new Collaborative Care program, and so the fellow learns about all phases of the implementation process: from exploring whether Collaborative Care is feasible, through regular planning meetings with a core integration team and training, and then launching and sustaining the new workflow. It is a unique process in every clinic, and it is always really satisfying to watch and support this transformation. 
From your perspective, what do you feel are the greatest successes of the ICTP project to date? 
I am amazed at the breadth of experiences that are part of the fellowship. It has been a huge success to coordinate a wide range of faculty to develop and deliver a curriculum which addresses such a broad range of topics, all related to integration. My work on the project has been a great learning experience for me, and I think all the faculty members feel that way. 
What led you to where you are today professionally? 
I have been fortunate throughout my life to have many wonderful opportunities, but my career has not taken a particularly linear path! From a very early age, I wanted to be a scientist, but it has always been hard to stay focused on a narrow field when there is so much that is interesting about psychiatry and medicine. I love that my current work indulges my intellectual curiosity about a broad range of topics. 
What is the best advice you've received? 
When I was a medical student, I was trying to decide whether to apply for residency in internal medicine or psychiatry. A pulmonary fellow I was working with at the time told me to not worry so much about making the right decision—but to focus on making my decision the right one for me. I remember laughing with my resident at the time that we were not sure that advice even made logical sense. I have realized over the years what good advice this has actually been, and still think of it when students or residents ask for advice when they are struggling to make decisions. 
Tell us about your favorite vacation.  What makes it your favorite? 
Every summer, my husband and I take our two sons to my mother-in-law's home in Provence for a few weeks. I just love being there in the summer, the way the sun feels, the smell of lavender, the cheeses at the markets. We take long bike rides, and spend a week camping on the beach at the Camargue. It is a place that I can really relax.
What book are you reading and what do you like about it?  
Right now, I'm reading Ron Chernow's biography of Ulysses S. Grant. I love reading about history, and this is a phenomenal work about a complex and misunderstood historical figure during a very divisive time in our country's history. I heard Chernow speak a couple of weeks ago and was so inspired by hearing about his passion and commitment to his projects.