Mark Newman is an acting assistant professor in the UW Department of Psychiatry & Behavioral Sciences. His long-standing interest in integrating systems of care and reducing inefficiencies is well-suited to working in collaborative care. Dr. Newman currently practices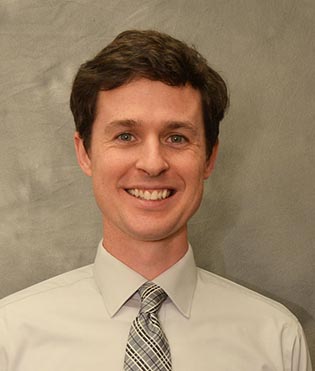 at the Seattle Cancer Care Alliance and consults to two Behavioral Health Integration Program (BHIP) Clinics. His clinical interests include treatment of psychiatric conditions in medically ill populations, psychiatric conditions in patients with cancer, delirium and other neurocognitive disorders, quality and process improvement, medical student and residency education, and medical informatics. He teaches telepsychiatry and quality improvement curriculum for both the fulltime Integrated Care Fellowship and the Community-Based Integrated Care Fellowship.
What do you find most satisfying about working on the Integrated Care Training Program (ICTP)?
I enjoy working in a clinical setting with the ICTP fellows. I also enjoy teaching sessions on Quality Improvement and hearing from the fellows in regard to their own QI experience and interests.
What are your ideas about new programs and/or new directions ICTP should develop? 
I think it would be interesting to expand to inpatient medical/surgical services, where psychiatric disorders can be quite prevalent.
What is your greatest achievement?
My greatest professional achievement is a medical student teaching award that I received.
What is the best praise or advice you've received? 
Best advice: You don't need a weatherman to know which way the wind blows.
Tell us about your favorite vacation. What makes it your favorite?
My wife and I went to Costa Rica several years ago. Our runs through the rain forest were spectacular, as was the zip lining!
What book are you reading and what do you like about it? 
I am reading Edward Tufte's The Visual Display of Quantitative Information. I love thinking about how to make data more intelligible and useful to clinicians.