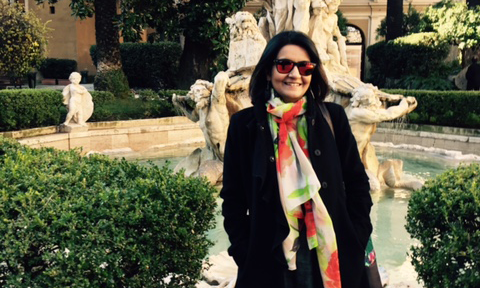 Ramanpreet Toor is an acting assistant professor in the UW Department of Psychiatry and Behavioral Sciences and the Associate Director (Didactics) for the Integrated Care Training Program (ICTP). She is a psychiatric consultant for the UW Medical  Center and ​ three primary care clinics where she practices the Collaborative Care model. Dr. Toor's interests, in addition to Collaborative Care, include women's health and mood disorders. She hopes that Collaborative Care can help primary care providers become increasingly​ comfortable treating different behavioral health conditions.
What do you find most satisfying about working in integrated care or on ICTP?
Working in integrated care is really satisfying. The part which satisfies me the most is that as a team we are making a greater impact and are able to reach more patients, which may not have been possible working alone. There is constant active learning on a daily basis from challenging cases and also from my work helping to manage our team. It is helping me to be a better psychiatrist and appreciative of teamwork even more. I enjoy it a lot.
From your perspective, what do you feel are the greatest successes of ICTP to date? 
One of the greatest successes of ICTP is the development of an excellent fellowship didactic curriculum as well as the rotation experience for fellows. I am so excited and looking forward to seeing the first batch of fellows graduating this year!
Who is the most inspirational person to you?
I have been lucky to have many inspirational people/mentors in my life starting from my parents to amazing teachers in my residency, fellowship, and even now at work. It is difficult to name just one person; I think it has been a team of people who have inspired me at different stages of my life.
What is the best praise or advice you've received? 
Best advice: "Don't say no without trying."
Tell us about your favorite vacation. What makes it your favorite?
A week's visit to Rome, Italy, with my husband turned out to be a wonderful vacation. I was very impressed with the rich history and beautiful architecture. We went around sightseeing, eating, and relaxing without any tight schedule, which made for an awesome vacation.
Describe your perfect day outside of work (real or imagined). 
My perfect day is waking up without an alarm, meditating, going for a long walk, and enjoying a good home cooked meal by my husband, who is a great cook.