INSPIRING INNOVATIONS:
Behavioral Health Workforce Summit
| | | |
| --- | --- | --- |
| Summit Option 1 |   | Summit Option 2 |
| Date: Wednesday, April 3, Spokane, WA |      | Date: Friday, April 5, Seattle, WA |
| Time: 8:30 am - 4:00 pm |   | Time: 8:30 am - 4:00 pm |
| Location: The Historic Davenport Hotel |   | Location: The Arctic Club Seattle |
---
OVERVIEW:
Behavioral health workforce needs are rapidly evolving in the context of health care reform and Washington State efforts for fully integrated behavioral health care. Key changes include a focus on the importance of delivering evidence-based treatments and increasing reach to deliver access to behavioral health treatment in primary care and other non-traditional settings.
The University of Washington Evidence-Based Practice Institute (EBPI), the Advancing Integrated Mental Health Solutions (AIMS) Center, and the Integrated Care Training Program (ICTP) are sponsoring the summits to explore opportunities for creating academic and industry partnerships to train the workforce of the future — a workforce prepared to work in integrated mental and physical healthcare environments. This collaboration is critical to increase access to effective mental health care and improve the population health of Washington residents.
HIGHLIGHTS:
Framing comments to understand key issues
Press conference to learn about exemplar practices
Opportunities to collaborate on future innovative projects
Opportunities to network and learn with other stakeholders 
Panel and presentations of current behavioral health workforce innovation 
Breakout sessions to develop future innovation
Keynote Address: Suzanne Kerns, PhD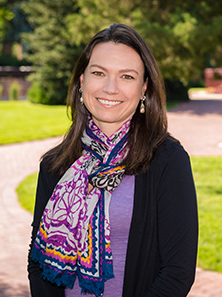 "Inspiring Innovation through Creative University and Practice Partnerships"
Dr. Suzanne Kerns will discuss opportunities and challenges in creating university and practice partnerships that ensure proven-effective treatment approaches, including the acquisition, implementation, adaptation, and sustainability of evidence-based practices. 
OBJECTIVES:
Create academic and industry partnerships to train the behavioral health workforce of the future.
Identify needs and gaps in workforce development at the graduate level and develop action plans to address them.
Identify curricular needs and the clinical skills required to deliver effective evidence-based practices.
Identify barriers to training and implementing evidence-based practice, including strategies to reduce barriers.
Identify policy barriers related to developing a behavioral health workforce and strategies for change.
REGISTRATION:
Free for WA State Stakeholders / $250 for participants outside of WA State
*Limited $250 travel scholarships are available—until funds are exhausted. Scholarship Request Deadline: Thursday, March 21, 2019. For more information email, please email: ebpi2536@uw.edu  
AGENDA:
See the complete agenda for the summit.
VENUE INFORMATION:
Spokane: The Historic Davenport Hotel