Date
Wednesday, April 3, 2019
Time
8:30 am – 4:00 pm
Location
10 South Post Street
Spokane, Washington 99201
Phone: (509) 455-8888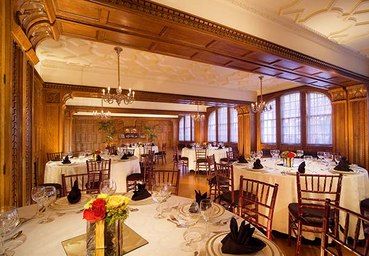 Directions
From Spokane International Airport (GEG)
Airport shuttle service, reservation required, fee: 25 USD (one way)
Estimated taxi fare: 25 USD (one way)
Bus service, fee: 10 USD (one way)
Driving Directions
Exit the airport on West Airport Drive. Travel 2.7 miles and merge onto US-2 East. Keep left at the fork in the road and follow signs for I-90 E/Spokane/US-2. Merge onto I-90 E/US-2 E. Travel 2.5 miles and take exit 280 for Lincoln St. Continue straight onto W 4th Ave. Travel 0.4 miles and turn left onto S Lincoln St. Travel 0.3 miles and turn right onto W 1st Avenue. Take the first left onto South Post Street. The hotel will be on the right.
Parking (rates applied for summit attendees only):
$17 per day self-park
$22 per day valet parking
Lodging
For summit attendees: The Davenport Hotel is offering a special group rate for summit attendees at $105.00 per night. This rate is available from Sunday, March 31, 2019 to Friday, April 5, 2019 and must be booked by Friday, March 22. Book your group rate for the Inspiring Innovations Behavioral Health Workforce Summit.