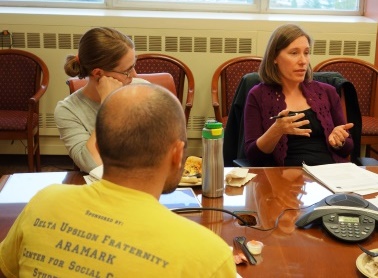 The Integrated Care Pathway (ICP) is a program within the Division of Population Health of the University of Washington Department of Psychiatry and Behavioral Sciences. This career development pathway for psychiatry residents, one of the first of its kind, provides a rich array of experiences to learn about integrated care and to develop unique clinical skills.
Read more
about how ICP is helping to prepare residents for the future of psychiatry.
ICP hosts regular lunchtime meetings in which a faculty member leads a discussion about an aspect of integrated care, particularly in terms of career opportunities. Previously ICP hosted a journal club, in which a faculty member facilitated discussion of a
journal article
representing the broad array of opportunities in integrated care careers. Residents can participate in the collaborative care rotation, offering clinical and research opportunities in integrated care. Residents may also apply for the Area of Distinction Program in Integrated Care, formally recognizing their participation in the Integrated Care Pathway. A periodic newsletter features items of interest related to integrated care, a featured faculty member, and details of upcoming meetings.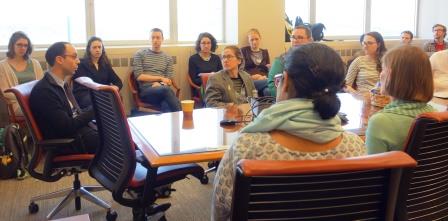 The program was awarded the 
2016 Alan Stoudemire Award
for Innovation and Excellence in Psychosomatic Medicine Education by the Academy of Consultation-Liaison Psychiatry (formerly Academy of Psychosomatic Medicine) on behalf of the Fellowship and Awards Committee. In this
podcast
, Academy president Bob Boland speaks with
Anna Ratzliff, MD, PhD
about her work developing the Integrated Care Pathway.
Resident comments about the rotations:
"The rotation has made me more seriously consider working in integrated care or collaborative care model
as part of my career."
"Loved the rotation and the way it was structured to learning about the Collaborative Care Model. The way
that you start with gaining a foundational understanding of collaborative care, then progressing
into implementation the final week was great! Really appreciated the flexibility and the opportunity to pursue
the aspects of integrated care that I was curious about."
"All my goals were met - to have better knowledge and awareness about what integrated care is all about."